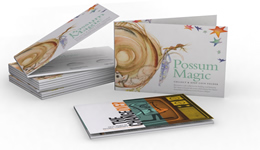 Click to enlarge
In 2016, it was 50 years since Australia changed to decimal currency. The Mint still has education packs that celebrate and educate about this milestone. The packs can support coin-themed lessons in your classroom and the special release coins are now in circulation for students to collect.
The pack includes:
a class set of THE CHANGEOVER: FIFTY YEARS OF DECIMAL CURRENCY coin-collecting folders ready for your students to collect their own coins (Note: The coin images displayed are printed on the coin folders. Coins are not included.) (While stocks last)
a colourful poster depicting Australia's coins and their history
the 'Investigating Australian Coins' online resource information brochure.
Expect delivery in two to three weeks.