The Commonwealth Games is an international, multi-sport event involving athletes from the Commonwealth of Nations.
A printable PDF of the information on this page is available in the right-hand column.
A brief history of the Commonwealth Games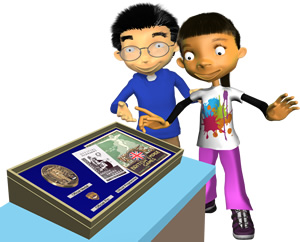 In 1891, John Astley Cooper first wrote about a sporting competition that would bring together members of the British Empire, but it wasn't until 1911, at the coronation of King George V, that an 'Inter-Empire Championships' was held. This event included teams from Australasia, Canada, South Africa and the United Kingdom. They competed in athletics, boxing, wrestling and swimming.
The first official Commonwealth Games (called the British Empire Games) were held in 1930 in Hamilton, Canada. Four hundred athletes from 11 countries competed in 59 events across six sports: athletics, boxing, lawn bowls, rowing, aquatics (swimming and diving) and wrestling. Interestingly, women only competed in swimming events. The competing nations were: Australia, Bermuda, British Guyana, Canada, England, Northern Ireland, Newfoundland, New Zealand, Scotland, South Africa and Wales.
Since 1930, the Games have taken place every four years, except in 1942 and 1946 (due to World War II), but they have had a few name changes:
British Empire Games (from 1930 to 1950)
British Empire and Commonwealth Games (from 1954 to 1966)
British Commonwealth Games (from 1970 to 1974)
Commonwealth Games (since 1978)
Nine nations have hosted the Commonwealth Games: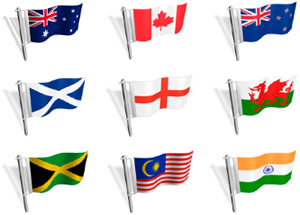 Australia (1938, 1962, 1982, 2006, 2018)
Canada (1930, 1954, 1978, 1994)
New Zealand (1950, 1974, 1990)
Scotland (1970, 1986, 2014)
England (1934, 2002)
Wales (1958)
Jamaica (1966)
Malaysia (1998)
India (2010)
The sports
The first Commonwealth Games only included six sports. Today, the host nation must include a minimum of 10 core sports on their program:
Aquatics (swimming)
Athletics
Badminton
Boxing (men, with an option to add women's events)
Hockey
Lawn Bowls
Netball (women)
Rugby 7s (men, with an option to add women's sevens)
Squash
Weightlifting
The host nation can then add up to seven more events from a list including: archery, basketball, gymnastics, rowing, softball, cycling and table tennis.
In Manchester (2002), the Commonwealth Games became the first multi-sport event to include Para-Sports events in a fully inclusive program. Host cities must now include four core Para-Sports in their program and can include up to three more. The mandatory events are:
Athletics
Lawn Bowls
Powerlifting
Swimming
The total number of events at a Games must not exceed 20.
Australia and the Commonwealth Games
Athletes from Australia have been to all the Commonwealth Games since they first (officially) began in 1930. For those Games the team took almost a month to travel from Sydney to Hamilton, Canada. International air travel was not common and very expensive in those days, so they travelled by water, on the RMS Aorangi.
Australia has hosted the Commonwealth Games five times: 1938 (Sydney), 1962 (Perth), 1982 (Brisbane), 2006 (Melbourne), and 2018 (Gold Coast).
We should be very proud because Australia is the overall champion of the Commonwealth! We have won 2415 medals in total. England is second with 2144 and Canada is third with 1555.
Our most successful Games was in 2006 (Melbourne), at which the athletes won 221 medals (84 gold, 69 silver and 68 bronze). At the last Games in Gold Coast, we won 198 medals (80 gold, 59 silver and 59 bronze).
The 2022 host city – Birmingham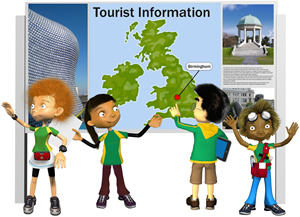 The host city for the 2022 Commonwealth Games is Birmingham. It is located in the West Midlands of England, about 163 km north-west of London (if you go in a straight line).
Birmingham is one of the youngest cities in Europe and has a diverse and vibrant culture. The wider Birmingham area has a population of about 3.7 million people and is often called the second city of England.
Birmingham was originally a market town, but in the 18th century became known as the first manufacturing town in the world. Today it is known as a service centre, and offers public services, health and education (there are actually 6 universities in Birmingham).
Birmingham is a popular tourist destination with many festivals (cultural, music and food), world class museums, beautiful botanic gardens and even 'Cadbury World' (the site of the original Cadbury chocolate factory).
Commonwealth Games fast facts
The highest number of nations to compete at a Games was 72 at the 2002 Manchester Commonwealth Games. Although, the largest number of athletes (4,929) were present at the 2014 Glasgow Games.
Often referred to as the 'Friendly Games', only single competition sports were on the program until the 1998 Games which included team sports for the first time. Nations then competed in cricket, hockey, netball and rugby 7s.
Not all athletes are under the age of 30! Lawn bowler Dorothy Roche, was 61 when she won gold at the 1990 Games in Auckland, making her Australia's oldest Commonwealth Games gold medal winner ever.
Australia's youngest gold medal winner was swimmer Jenny Turrell, who was just 13 when she competed at the 1974 Games in Christchurch.
Amazingly, while 71 countries are eligible to compete in the Commonwealth Games, only six have attended every Games since 1930. These are Australia, Canada, England, New Zealand, Scotland and Wales.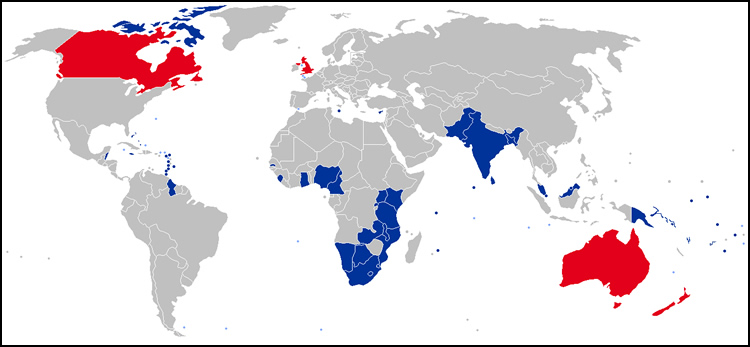 Nations that are eligible to compete in the Commonwealth Games

Nations that have competed in ALL Commonwealth Games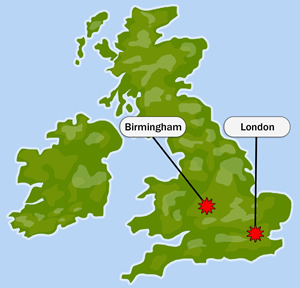 The 1930 Games cost £20,000 (approx. $33,000) to run. The Melbourne Games in 2006 cost approximately $300,000,000 and this amount didn't even include the cost of building the facilities!
The 2022 Commonwealth Games in Birmingham is the 22nd Games to be held.
Did you know that people from Birmingham are sometimes called 'Brummies'? This comes from the city's nickname of 'Brum', which relates to the city's original name – Brummagem.
References
The following links will direct you to the homepage of the websites used as references for this topic.