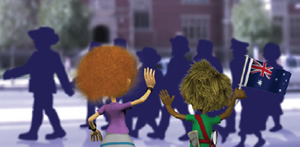 Anzac Day occurs on 25 April every year. On this day we remember and honour all Australians who have served in wars, conflicts and peacekeeping operations around the world, including the ANZACs (Australian and New Zealand Army Corps).
World War I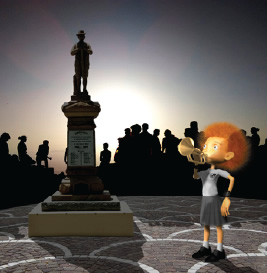 It is more than 100 years since World War I started in August 1914 when Britain and Germany declared war on each other. As Australia was a Commonwealth country, we supported Britain and followed them into the war. At that time 416,809 men signed up to fight for Australia. Of these men, over 60,000 were killed and 152,000 were injured.
The ANZAC landing at Gallipoli
One of the most significant events of World War I for Australians was the ANZAC landing at Gallipoli in Turkey where the soldiers showed amazing courage, perseverance and strength.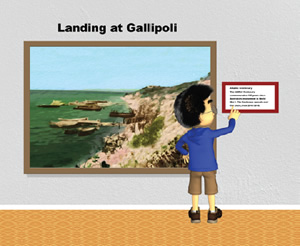 Here is what happened at Gallipoli.
The ANZAC soldiers had been training in Egypt for four months and as the sun rose on 25 April 1915 their boats landed at the beach now known as ANZAC Cove. Unfortunately, someone had made a mistake and they landed in the wrong position. The beach was at the bottom of a steep slope which meant that the ANZACs had a tough time trying to climb up the beach. While they were struggling, it was easy for the well-organised Turkish troops to fire down onto them from the top of the cliff.
Very quickly the fighting reached a deadlock which means no one was winning. After eight months in Gallipoli, the ANZAC troops began to leave on 20 December 1915. Sadly, in this time 8,700 ANZAC troops died and more than 16,000 were injured.
Although this was a horrible fight, the memory of it is something that has helped to shape Australia.
The ANZAC Spirit
You may have heard the term 'ANZAC spirit'. This refers to the courage, bravery, strength, determination and sacrifice shown by the ANZAC soldiers. Once the soldiers returned home, these values became a strong part of Australia's identity and still are today.
Simpson and his donkey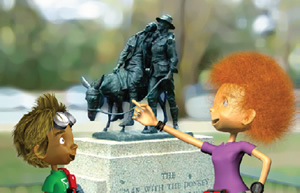 One man who really showed the ANZAC spirit was Private John Simpson Kirkpatrick. Simpson, as he was known, was a stretcher-bearer in the Australian Army Medical Corps. His job was to take a stretcher and rescue injured men from the battle line at Monash Valley and transport them to safety at ANZAC Cove on the back of his donkey. The donkey had originally been brought to Gallipoli for carrying water but, with Simpson, it found a much more important job.
In 24 days at Gallipoli, Simpson and his donkey rescued around 300 wounded soldiers.
Honouring the ANZACs
In 1916, one year after the Gallipoli landing, 25 April was officially made Anzac Day. In the beginning, Anzac Day honoured the ANZACs. However, after World War II, Anzac Day came to be about honouring all veterans, servicemen and women, alive or dead.
Anzac Day commemorates everyone who has been involved in wars, conflicts and peacekeeping operations.
Anzac Day traditions
There are many Anzac Day traditions. The day usually starts with a Dawn Service that will include one or two minutes silence and then a bugle will play the Last Post. The Last Post was originally played during war to tell soldiers the day was over. When the Last Post is played at memorial services it symbolises that the duty of the dead is over and that they are able to rest in peace. Services can also include the reading of hymns and poems, a gun salute and Reveille (the bugle call to wake up).
Anzac Day parades are also held, with ex-servicemen and women marching in uniform. Flowers and wreaths are laid on graves or memorials. A poppy or sprig of rosemary is worn on Anzac Day. Rosemary is for remembrance and poppies symbolise the bloodshed in war. Have you ever been to an Anzac Day parade?
Anzac Day fast facts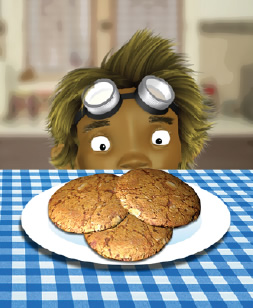 It is over 100 years since Australia fought in the First World War. The ANZAC Centenary was commemorated between 2014 and 2018.
Have you ever eaten an Anzac biscuit? The mothers, sisters and wives of World War I soldiers sent these to the soldiers. Anzac biscuits were perfect for the long journey as they were hard and long lasting. Some men crushed them, mixed them with water and ate them like porridge.
The last surviving ANZAC, Alec Campbell, died on 16 May 2002.
World War I was often referred to as the 'Great War'.
Although women were not allowed to fight in World War I, many tended to the injured troops overseas and in Australia as members of the Australian Army Nursing Service.
Simpson's donkey was most often called Duffy, but was also called Abdul or Murphy.
References